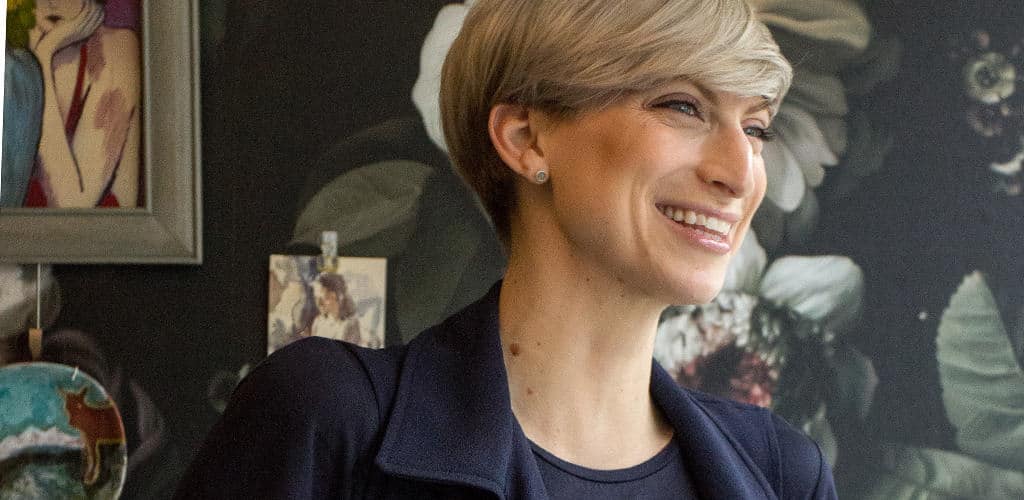 Alexandra Lisiecka
Transforming bodies at Gazelli House. Our body expert gives us the low down on her craft.
Can I get rid of my cellulite? How can I relieve tension in my back? These are the most common questions Alex faces from her guests. Having worked all over the world and experienced all different types of bodies. Alex says you can always tell a Londoner by the stress they hold in their upper back. 'Muscle tension is worse in London than anywhere else I have worked, but my background is in physiotherapy so I'm skilled at sourcing the origin of the problem and tackling it from the root.  Through massage, hot compresses, trigger release, infrared therapy, stretching, manipulation, there's really so much we can do.'
A body treatment at Gazelli House delivers next generation skincare treatments based on Dr Hamzayeva's potent formulations, targeted hands-on techniques and state-of-the-art technology. Alex believes that it is this combination of therapies and technologies that really make a difference, 'Radio frequency visibly improves the quality of the skin, reducing dimpling and boosting elasticity. Massage is also often underrated but it actually teaches muscles how to relax and can be so beneficial for wellbeing, with long term results.'
Alex's approach to treating clients is always individual. In line with Gazelli, her angle is all about encompassing a complete 360 degree approach and credits the body diagnostic, which begins each 90 minute treatment, as really helping guests touch base and assess where they are with their attitude to wellbeing. 'Your body tells you when it's not getting what it needs. You need to be in tune with this and be mindful about giving back and nourishing your inner self.'
Alex believes that investing in professional body treatments can boost motivation to improve other aspects of your life. Referencing the removal of cellulite to be hard work but not impossible when a lifestyle commitment is made. 'People think that they cannot get rid of cellulite but radio frequency combined with diet and body brushing works. It's a journey, that we pride ourselves on supporting clients through and that is what is so unique about Gazelli House.'
Alex before 9am
Breakfast is my favourite meal of the day. When I have time, I like to make poached eggs with avocado, but when time is tight my go to is overnight oats with grated apple, nuts and honey.
Beauty
I like to take baths with pink Himalayan salt and eucalyptus oil. The salts help relieve muscle tension and detoxify the body and I find menthol aromas invigorating and refreshing. Once a week I also incorporate a home made salt scrub.  For my skin, I moisturise my body daily, then spritz with the Gazelli Hydra Radiance Mist, which smells incredible. But at the moment, I cannot get enough of Gazelli's Ultra Nourishing Saviour Mask, which I use as a primer daily.
Wellbeing
I try to be in tune with my body and for me personally, exercise is my biggest benefactor. I enjoy swimming and taking classes at my gym and I also cycle to work when I can. I LOVE skiing and go at least once a season. My dog also provides a big boost of wellbeing. Each day starts with walking him and I find being outdoors and in nature so nourishing for the soul.
Words to live by
Mantras change throughout your life. But at the moment, I really believe in being kind to yourself and taking care of yourself. Listen to your body and respect it.