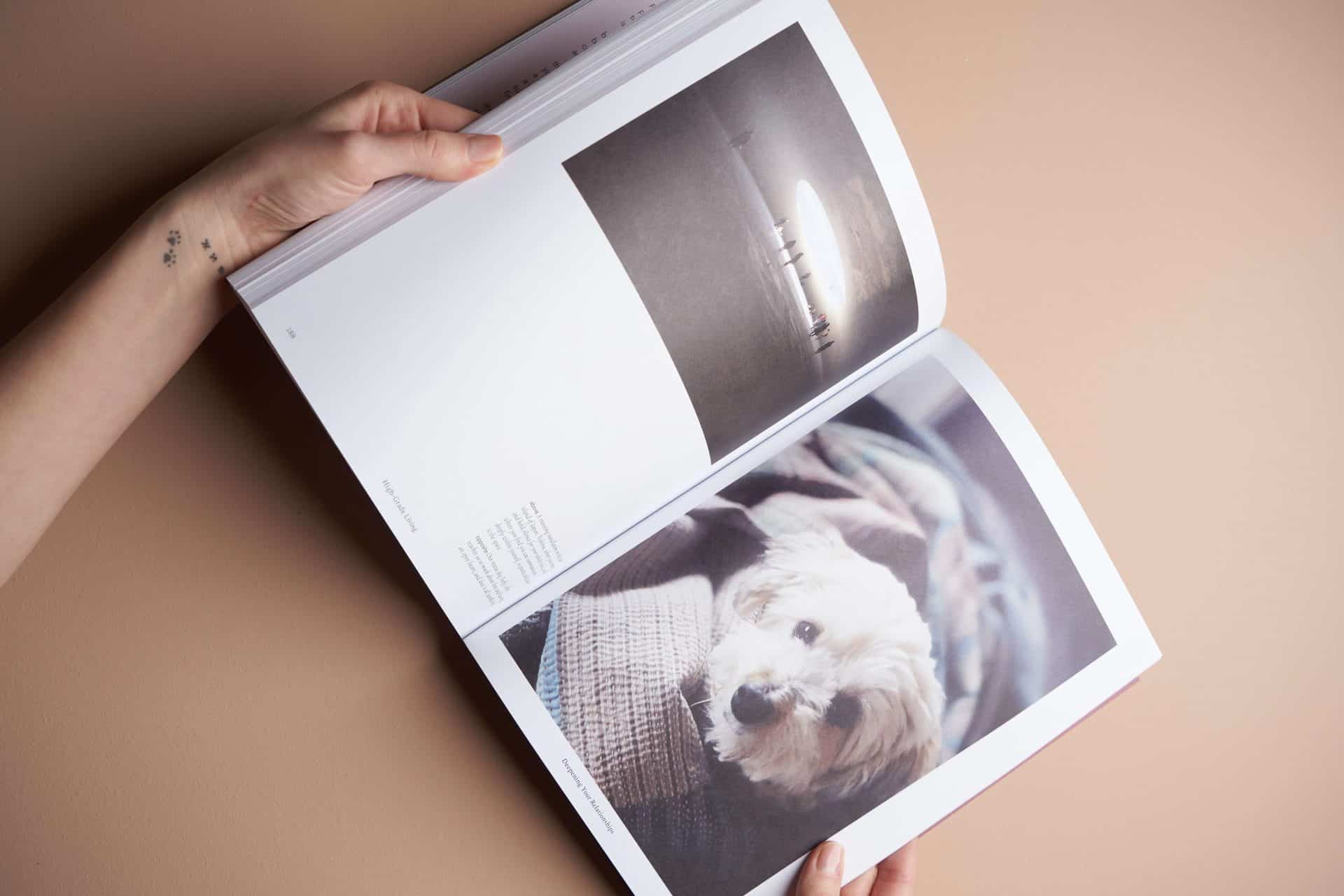 High Grade Living is the debut book from Arran Russell and Jacqui Lewis, founders of wellbeing space The Broad Place. Covering how to raise vibes through creativity, clarity and mindfulness, they've generously donated an extract to our blog for how to audit your wardrobe.
High-Grade Wardrobe
How much decision-making power is taken up by choosing what to wear in the morning? Do you spend ages sifting through piles of clothes that don't quite fit, need ironing or don't work together? Imagine spending that time meditating instead and what a difference that could make to your day.
Auditing your wardrobe
Take some time to look through your wardrobe and journal your first impressions, considering the following:
Is your wardrobe representative of how you want to live?
Is it creative and dynamic, with bold styles that change daily? Or is it minimal wardrobe with structure and quality that helps you dress rapidly without much brainpower required?
Is there anything that needs mending or can be saved?
Is there anything outdated that is simply taking up space?
Editing your wardrobe
Have a look at your audit and see what jumps out at you. Anything that no longer fits or is uncomfortable to wear has to go. High Grade Living is about feeling as good and as comfortable with yourself you can.
Go through all the items you feel you feel might need to move on, and consider the following questions:
Can it be donated to charity? If so, do it. We should all donate generously and consciously. But be aware that may charities don't take clothing that is damaged. Too often charity organisations spend valuable time sorting through donations that people simply can't wear.
If anything is damaged beyond repair can it be recycled? Many damaged clothes can be cut into rags and cloths for cleaning. And any colourful or patterned items can be cut up to use as gorgeous and sustainable wrapping for a gift.
Is there any way the clothing you want to keep can be stored more carefully so it lasts longer?
Refining your wardrobe
Now that your wardrobe has been cleaned, consider what you have learned. Let this inform your future buying. Avoid buying things for 'special occasions' if you can, as the cost per wear is usually very high. Consider instead renting an outfit, which is both cheaper and more sustainable. There are some fantastic stores both on the high street and online that have a huge range of designer label you can rent for a steal.
Keep refining your wardrobe as you go through different moods and stages in your personal style. Keep it fluid and creative.
To discover more about High Grade Living, consider purchasing a copy of High Grade Living by Arran Russell and Jacqui Lewis, available in our online shop.