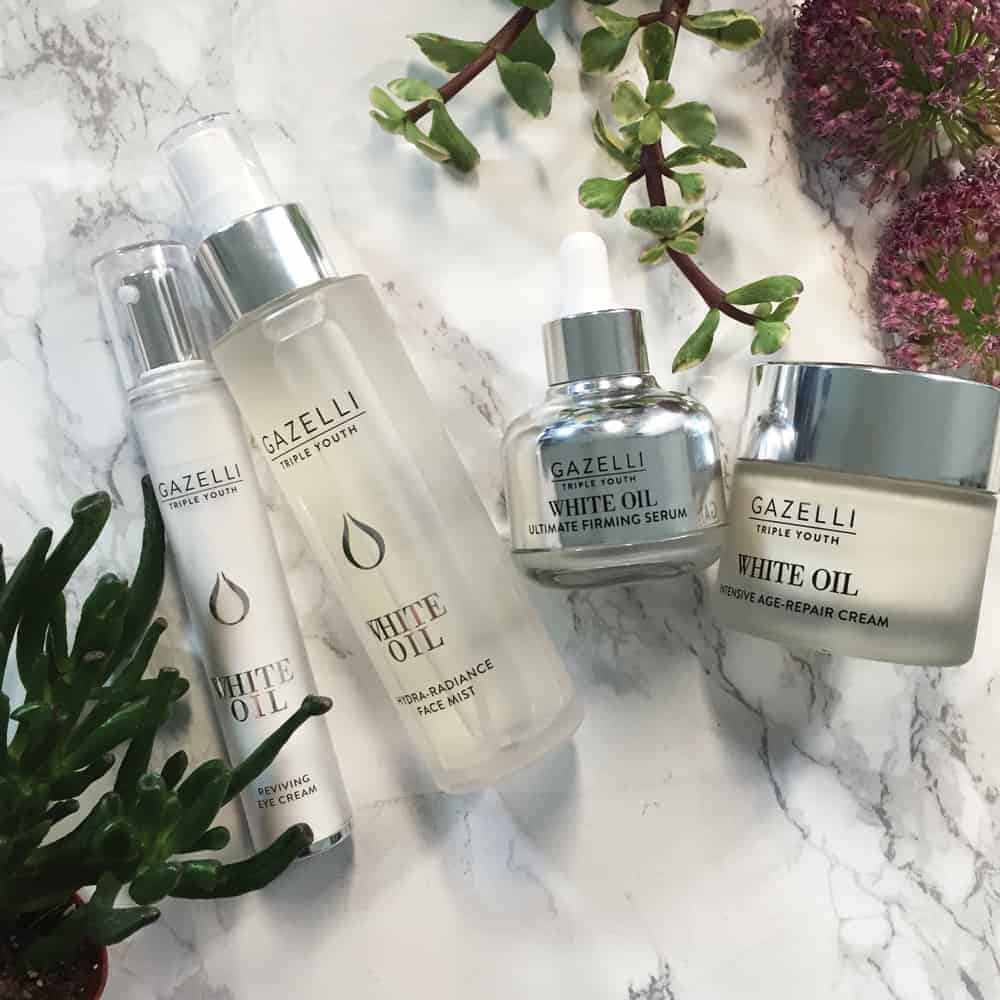 The Best Order for Applying Skincare
A question our experts get asked time and time again during diagnostic consultations before a prescriptive facial at Gazelli House is what order should skincare products be applied in and how should they be layered? Serums before or after moisturisers? An SPF before or after makeup?
The quick answer
Cleanse and remove all traces of makeup
Tone to rebalance and help hydrate your skin
Apply a serum to nourish and feed your skin
Follow with an eye cream to hydrate and brighten
Moisturise to hydrate and protect
If you are using a separate SPF, apply it next before makeu
Everyone is their own kind of beautiful
We've given you the simple answer above – but at Gazelli we think it's important to recognise that not only is everyone's skin different, but that your skin can be different from day to day or even from hour to hour depending on factors ranging from your environment to stress levels and diet.
The most important step
The single most important step in your skincare routine is to take a moment each day to look at your skin so you can tweak your routine to deliver the best results.
This is why we created our unique 7-step diagnostic programme at Gazelli House – and why no two facials at Gazelli House are ever the same. Following an in-depth consultation, our experts tailor a unique facial just for you.
Below is our expert guide to using your products in the right way. If you have any questions or would like any help, our experts are on hand to help you put together a personalised routine. You can email us at info@gazelli.co.uk or call +44 (0) 207 581 4355.
How to use each product to get the best result
Step 1: Remove makeup.
Gently lift away mascara and remove lipstick. Simple science-fact: oil attracts oil, so oil-based makeup removers attach themselves to the oil in your makeup to gently lift it away.
Step 2: Cleanse
Apply the cleanser over your full face including your neck and décolleté (even if you don't wear makeup over your whole face).
Use small circular movements and pay particular attention to the areas around the nose, chin, jaw and neckline. Remove with a warm facecloth using long gliding strokes to aid the removal of dry, dead skin cells and to encourage drainage. Rinse the cloth in cold water and then hold it over your entire face for five seconds. The cold water will leave your skin feeling firmer, energised and refreshed.
Step 3: Tone
This step is often skipped but a good toner has many benefits, including balancing pH levels and hydrating.
Step 4: Apply Serum
Simply pat serums into skin so they can penetrate and be absorbed deeply.
Step 5: Tap on Eye Cream
The under-eye area is the most delicate part of your face and the first to show signs of ageing. Gently tap on eye cream with your ring finger (do not drag downwards) to keep the area smooth and bright.
Step 6: Moisturise
Apply moisturiser over your whole face. Start by moving across the forehead, then down onto the cheeks and across the jawline. On the jawline make small circles with your fingertips, starting in the centre of the face and gliding upwards and outwards towards the ears. Repeat until the cream is fully absorbed and you've reached the hairline to stimulate the blood flow and lymphatic system. When applying to the neck use upward sweeping movements to avoid dragging the skin down and always include the décolleté.
Gazelli Skincare Intensive Age-Repair Cream