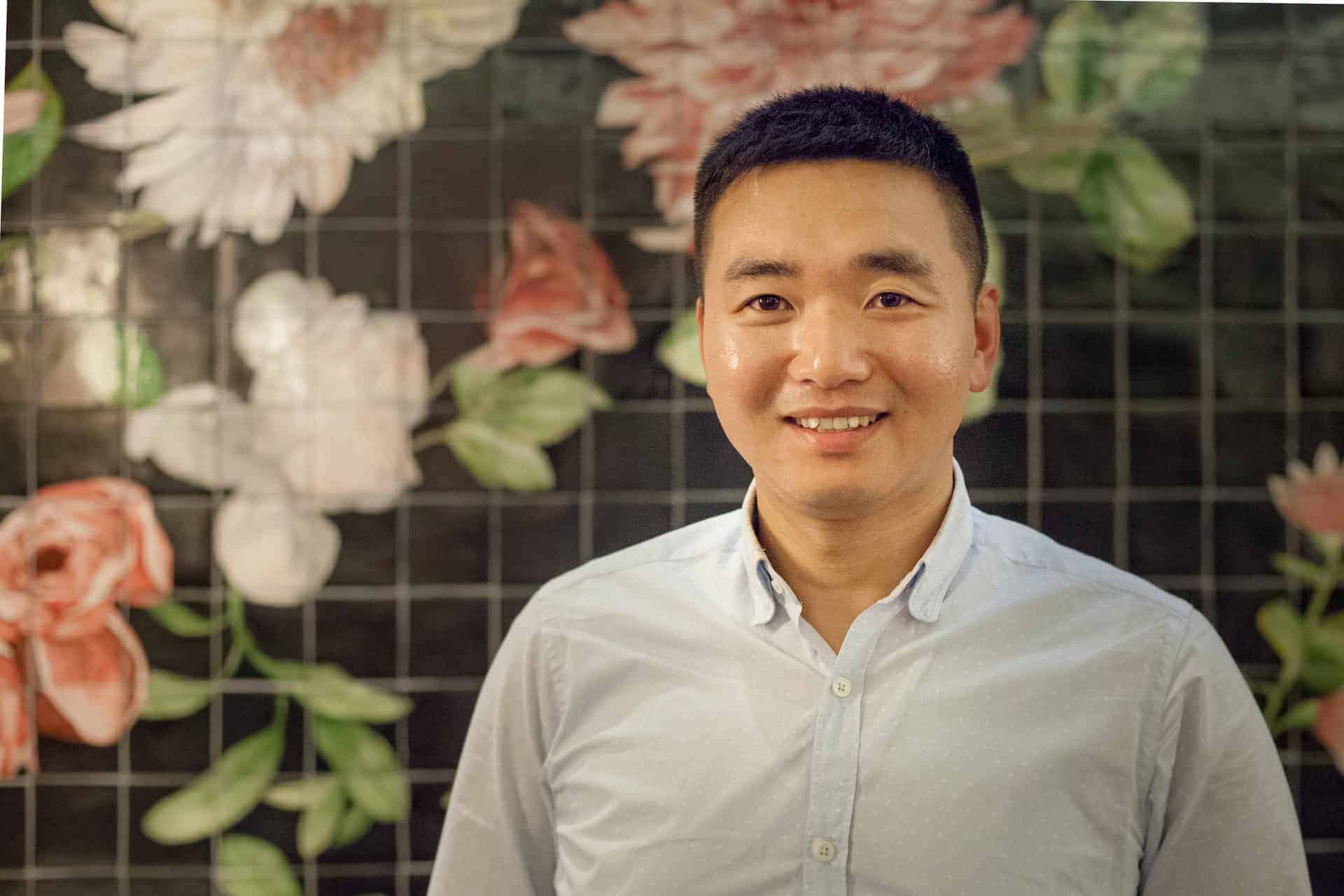 Acupuncturist Phoebus Tian has joined our team at Gazelli House, our wellbeing space and spa in London's South Kensington in the Royal Borough of Kensington and Chelsea. Phoebus instantly puts everyone he meets at ease with his professional manner and warm sense of humour. He is known for his treatment of infertility, chronic pain, stress and anxiety as well as for cosmetic acupuncture, which includes improving skin health and promoting healing. Phoebus varies his approach for different issues, mixing ancient acupuncture techniques with astrology acupuncture, Chinese osteopathy, guided acupuncture and anatomy acupuncture.
As well as treating diagnosed conditions, acupuncture works on the underlying causes of disease, taking a holistic approach to restore the body to a healthy balance. "Hay fever can very easily be treated by acupuncture over just a very small number of sessions," says Phoebus. Acupuncture treatment involves the insertion of very fine, sterile needles into specific areas along the body's meridians. The treatment does not hurt, but people usually experience a sensation – a warm, tingly or slightly heavy feeling that is never sharp or painful. 
Growing up in China, Phoebus suffered from bronchitis and chest infections as a  child. His mother was a nurse who had trained in Western medicine and was sceptical about Eastern techniques. However, after frequent courses of antibiotics over many years with no improvement, she decided to try something different and when he was twelve took him to visit a former colleague who had set up an Eastern medicine and acupuncture practice. After three weeks of acupuncture and Chinese herbal medicine, Phoebus describes his body as being transformed.
Having spent so much time in hospital, Phoebus had grown up dreaming of becoming a doctor of Western medicine. But the Eastern doctor who transformed his health inspired him to take a different route. He answered his young patient's many questions and lent him books to read. Soon Phoebus was hooked and he eventually went to university to read Acupuncture and Oriental Medicine. He spent his weekends as an apprentice to a famous doctor and during his holidays he would attend as many lectures as he could, travelling around the country to meet the great masters.
Phoebus moved to London to teach acupuncture and oriental medicine at London South Bank University. Because no one in England could pronounce his Chinese name, he chose to be known as Phoebus, another name for god Apollo, the Greek god of music and prophecy who uses sunlight to heal the darkness.
Phoebus before 9am
After waking I spent about half and hour each day practicing qigong, a system of breathing control and physical exercises that is related to tai chi. I then spend time cooking breakfast and lunch – I really enjoy cooking. To make my commute to work more interesting, I listen to audiobooks.
Words to Live By
I try not to believe in mantras.
To find out more about the treatments we offer at Gazelli House, our wellbeing space and spa in South Kensington London you can view our treatment menu here.
To find out more and to book an appointment with Phoebus email us here.
You can also visit Phoebus's website, which is full of great articles about acupuncture here.