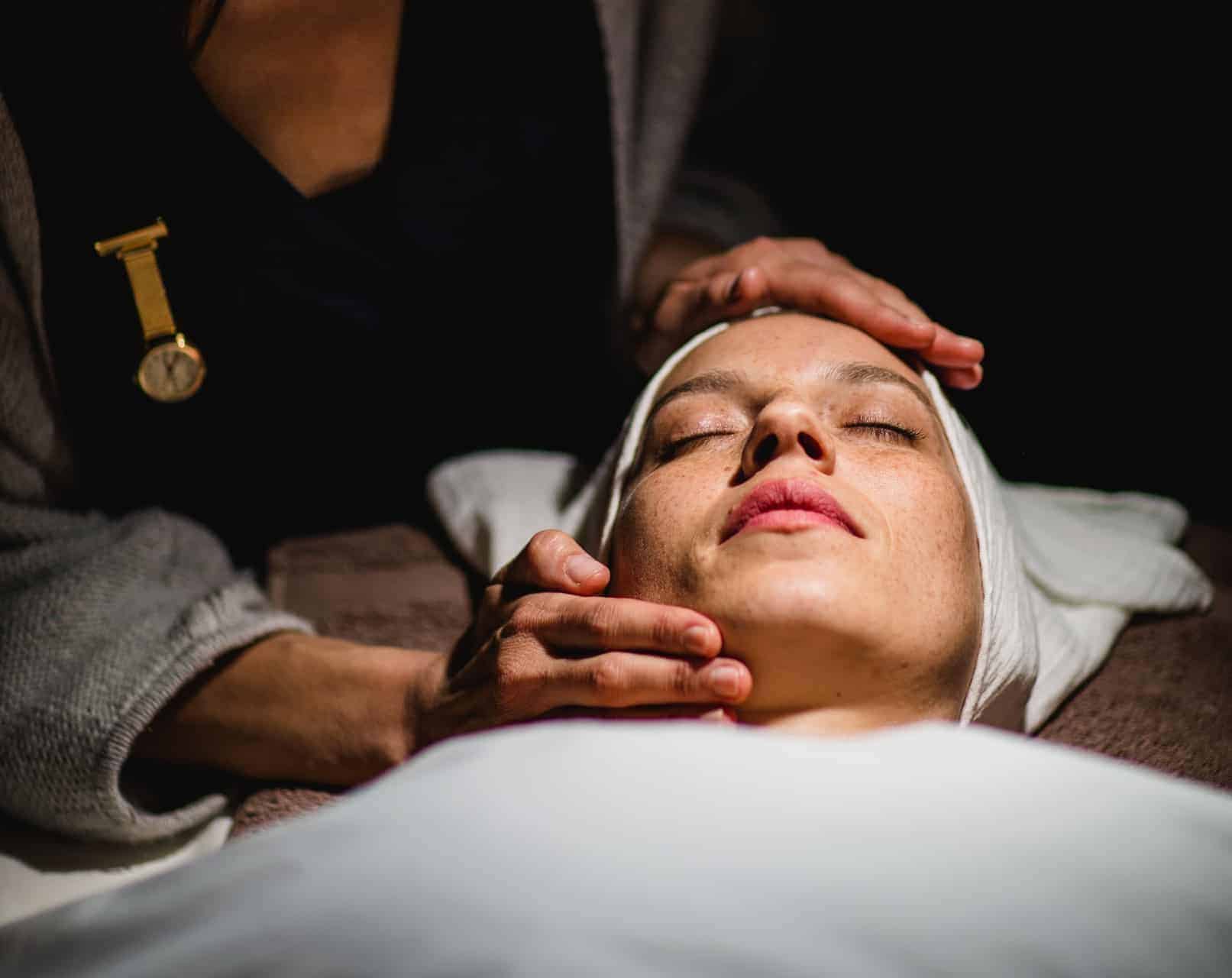 What is an oncology massage?
An oncology massage is a specialist massage therapy for those who have been diagnosed with or are recovering from cancer. It uses expert techniques and works therapeutically to give a renewed sense of deep relaxation.
Is it safe to have a massage when you have cancer?
Our specialist oncology massage is 100% safe. Research has shown that massage will not spread or worsen the symptoms of cancer.
Recent studies that look at the benefits and safety of massage therapy for cancer patients include:
'Examine the effects and safety of massage therapy in cancer care
'http://www.humankinetics.com/excerpts/excerpts/examine-the-effects-and-safety-of-massage-therapy-in-cancer-care
'Learning From the Largest Study on Cancer and Massage'
http://www.massagetoday.com/mpacms/mt/article.php?id=13562
'Massage therapy for cancer patients: a reciprocal relationship between body and mind'
https://www.ncbi.nlm.nih.gov/pmc/articles/PMC1891200/
What should I expect from an oncology massage at Gazelli House?
On Arrival: Gazelli House is a spa and warm and welcoming sanctuary of wellbeing in South Kensington, London. Gazelli was founded by celebrated doctor of genetics and preventative medicine Dr Zarifa Hamzayeva (Dr Z) and her daughter, creative director Jamila Askarova. Situated on peaceful Walton Street in Chelsea, Gazelli House is a short walk from South Kensington, Knightsbridge, Harrods, King's Road and Sloane Square. Open the doors, and you step into the Living Room, a welcoming, comfortable space where you can relax and enjoy a cup of restorative tea.
The oncology massage: Before your treatment, our oncology-certified Body Expert will carry out a friendly and thorough consultation to ensure your comfort. Our oncology massage uses a light-touch therapy technique, working slowly using rhythmic sequences. Oncology-certified therapists are trained to make sure that each massage meets the unique and changing needs of the individual and have a solid understanding of the complexities of the condition and its symptoms. Our expert has been specially trained to know how to adapt position or techniques to maximise client comfort and relaxation.
What are the benefits of an oncology massage?
During this challenging time, oncology massage has been shown to help reduce stress by aiding relaxation. It can increase energy and has been known to improve sleep patterns.
What about an oncology facial?
At Gazelli House we also offer a specialist oncology facial massage with our oncology-certified expert. This facial therapy uses a light-touch approach made up of rhythmic movements. It starts with a gentle cleanse, followed by cooling compresses and a nourishing, uplifting aromatic oil formulated especially for skin undergoing or recovering from chemotherapy and other cancer treatments. This blend contains herbal oils known for their soothing properties, working therapeutically to give a renewed sense of deep relaxation.
How can cancer treatments affect the skin?
Skin can become dry, sore and sensitive during cancer treatment – chapped lips and an itchy scalp are common side effects. Cancer drugs such as Capeciabine, Caelyx, Sunitinib and Sorafeneib are associated with skin changes and nails can become damaged through treatment with Paclitaxel and Docetaxel1.
Women can go into an early menopause, either permanently via surgery or medication or on a temporary basis while treatment is underway. The reduction in oestrogen levels as a result of the menopause can cause dry, aging skin and brittle, dull hair and nails.
How does radiotherapy affect the skin?
Radiation treatment has been likened to really bad sunburn. It can permanently change the skin and also cause changes in pigmentation. It is advised to be cautious when using body oils and facial oils before radiotherapy and to avoid products with natural plant oestrogens such as soy, aloe vera, borage, avocado, evening primrose and kudzu extract. Always ask your medical team for advice.
Tips and advice for caring for your skin during cancer treatment:
Keep your skin nourished – apply a moisturiser daily, paying particular attention to your scalp, lips, hands and feet.
Where possible use natural and organic products that contain soothing, calming, moisturising and reparative ingredients. This is important not only to replenish and help the skin to heal but also to minimise reactions. Modern Botany and Jennifer Young both have a beautiful multipurpose oil.
Avoid products that contain 'endocrine disruptors', i.e phyto (plant) oestrogens, as it is said some cancers are fed by oestrogens and research shows that oestrogens applied to the skin can be absorbed into the body. Common skincare plant oestrogens to avoid include soy, aloe vera, borage, avocado, evening primrose and kudzu extract.
For fragile and dry nails, keep nails short and use a nail oil.
We recommend using skincare, bodycare and haircare products from Jennifer Young's Beauty Despite Cancer or from Spiezia Organics, Made for Life, which have been specially formulated for those undergoing and recovering from cancer treatment.
After your oncology massage:
Do not touch or scratch at the skin.
Avoid excessive heat, caused by exercise, steam, sauna, waxing or threading. Avoid suntanning, especially sunbeds.
Avoid irritants such as harsh soaps, perfumes or scrubs.
 Leave your skin free of makeup for 8 hours.
Drink plenty of water.
Avoid caffeine, smoking and alcohol.
Stay relaxed: rest, or try to sleep.
 Stay warm.
Our specialist oncology massage costs £145 and our oncology facial massage is £75.
If you have any questions or would like to book an oncology body massage or oncology facial massage at Gazelli House London you can email us here or call us on +44 (0) 207 581 4355.