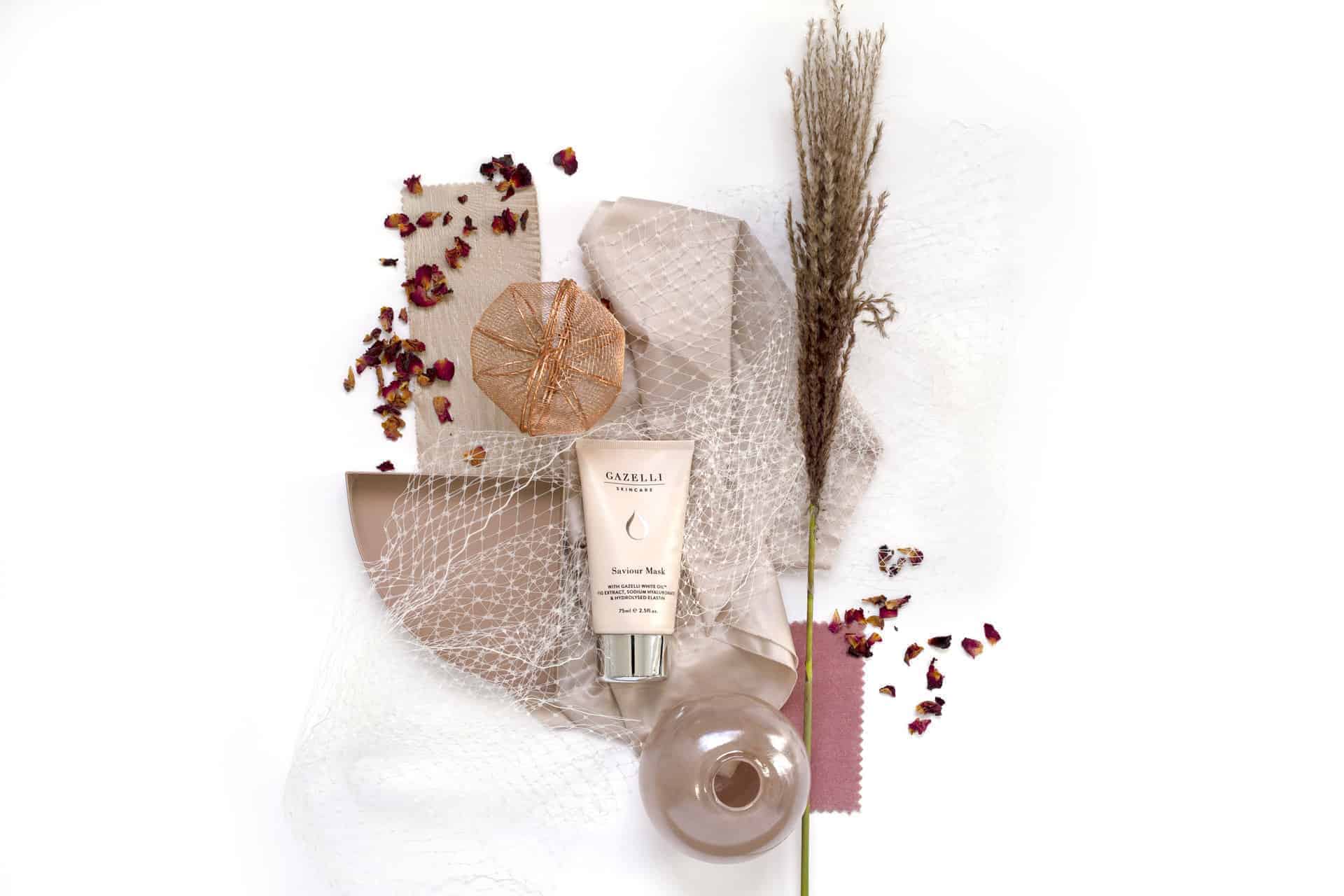 How to Find the Right Face Mask
We caught up with our Gazelli face experts to hear their insider tips for choosing the right face mask. "Everyone should introduce a mask into their weekly skincare routine," says Valerija Lifanova, a face expert at Gazelli House London, our spa and wellbeing space in London's South Kensington. But there as so many different types of face mask – clays, muds, peel offs, sheet masks, patches, hydrogels, modelling, leave on or rinse off – that the choice can feel overwhelming.
Where to start when choosing a face mask
The best place to start is by looking closely at your skin:
1. Start by taking a look at your skin in a mirror. Look for the visibility of pores or their absence – this will generally indicate areas where your skin is oily or dry.
2. To gauge if your skin is dehydrated, first cleanse and rinse thoroughly then pat dry with a towel, but do not tone. Leave your skin for five minutes to allow its pH levels to normalise. If it feels tight and itchy, this indicates dryness. But if your skin is still visibly oily and / or areas like the T-zone are oily to the touch, this indicates these areas need balancing and deep cleansing.
Which face mask should you choose?
If your skin is dry or dehydrated, then look for masks with omegas, vitamin E, peptides and hyaluronic acid.

If your skin is dull or you suffer from pigmentation, then look for a mask with vitamin C or AHAs.

If your skin is congested, prone to breakouts or you have excess oil then choose a mud mask – they are like a magnet to draw our impurities.
How often should you use a mask?
Most skin experts agree that once a week is ideal. However, all skin is different and it is certainly OK to use a face mask twice a week, particularly if your skin is oily, breaking out or feels very dry in winter. Often the product benefits are tied to the directions for usage, so it's always worth reading the packaging and carefully following the instructions.
What is the correct way to use a face mask?
Gazelli recommends starting with a cleansed and exfoliated face, neck and décolleté – to ensure that you absorb and receive all the nutritive benefits of your face mask's ingredients.
Tips and tricks for getting the most from your face mask
Before applying your face mask, dab a small amount of eye serum or eye cream around the eyes. This will protect and hydrate the eye contour area.
When it's time to remove the mask, simply place a warm, damp washcloth over your face and hold it on to your skin for a few seconds – it will help loosen up and dissolve the mask from your skin. This tip will make the rinsing off process much easier and gentler for your skin. Masks are designed to stick to your skin, so you don't want to be too rough when removing it. Pat rather than rub your skin dry with a towel.
Ultra Nourishing Saviour Mask plumps and hydrates the skin, leaving you looking instantly brighter with a youthful healthy glow. Award-winning Ultra Nourishing Saviour Mask has become a cult favourite with beauty insiders and celebrity makeup artists.
Detox and replenish oily and congested skin with Revitalising Mineral Mask – this mud mask is a skin savior that stays moist on the face and is packed with minerals, antioxidants, omegas and vitamins to help restore the skin's healthy balance.
If you're unsure or would like an unbiased personalised recommendation, come and visit us at Gazelli House London to learn from our skin specialists, whose practice is based on the research and teaching of our co-founder, Dr Zarifa Hamzayeva. Email bookings@gazelli.co.uk to find out more and book a complimentary skin consultation