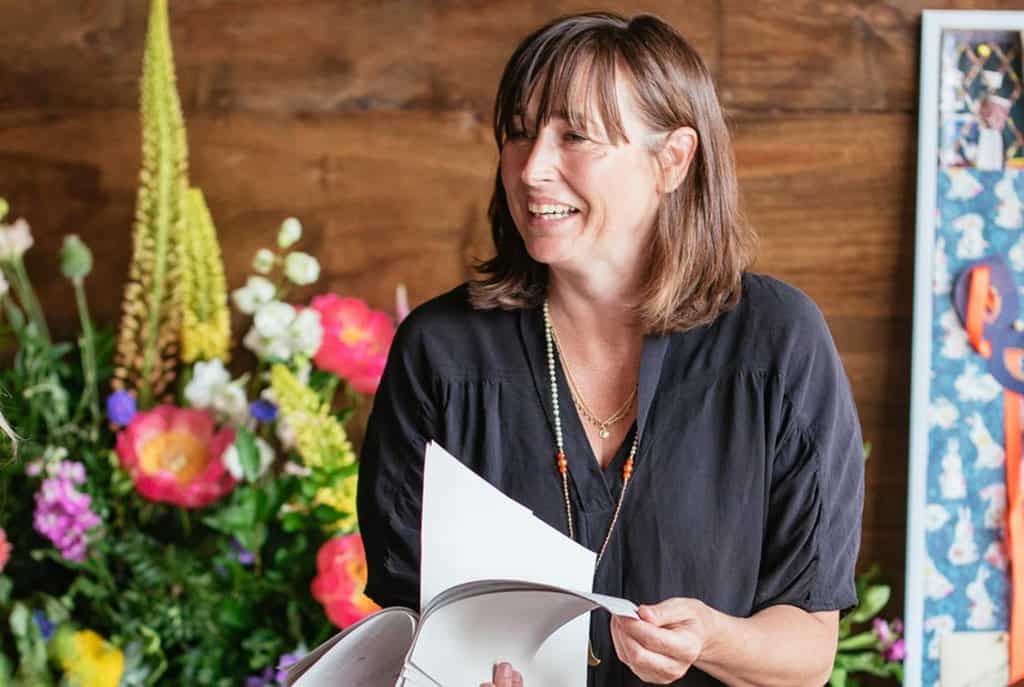 Drawing inspiration from the Dorset countryside, ancient rituals and a heartfelt love of living, The Owl & The Apothecary was founded by Katy three years ago to share her knowledge and experience of the benefits of natural wellbeing and positive action. "I was a bit stuck, so I started researching different tools and techniques to help me to move forward," says Katy. "Then I discovered a love of ancient rituals – the act of quietly doing something – and this sparked some big, and wonderful shifts in my life." Katy found she was able not only to lose weight and mend her broken heart, but to relocate from London to Dorset and start a family as a solo mother using IVF. "I am really proud of un-sticking myself – and it gives me such pleasure to be helping others to find their happy happenings too," says Katy.
We couldn't wait until the workshop to find out more, so we caught up with Katy to ask her about the ideas behind her venture.
In addition to workshops, The Owl & The Apothecary also offers Ritual Kits, candles and other wellbeing products. What do you hope people will feel when they attend your workshops or use your creations?
I want people to feel themselves – to reconnect to what matters to them. Our workshops encourage people to tap into the magnificent energy of the world that surrounds us and I want this to help them to think creatively about their futures and fully align person, place and purpose. As for our products, we use natural herbs and organic essential oils charged with high-vibe energy to give people beautiful, balanced and blessed experiences.
What are your essentials for maintaining balance and a sense of wellbeing in your own life?
I still use the tools and techniques that helped me to bring a bit of positivity and purpose back into my life – so it's no surprise that they all feature in  our lovely Ritual Kits. Here are my three firm favourites from my wellbeing armoury:
1. For a total stress-busting, immune-boosting activity, I go for a long walk. Being in nature really clears my mind and settles my heart. This weekly ritual reconnects me with myself – reminding me of what's important to me and how I want to live my life. Forest bathing is the next big thing!
2. Every new moon, I set my intentions for the month ahead. I create a lovely little self-care sanctuary – a night to nurture and nourish. I draw a deep bath, throw in a handful our lovely Ritual Bath Salts, slip in and lie back. Afterwards, I feel the energy of the upcoming month and write down my intentions.
3. My seasonal self-care go-to is to create a Moodboard – I love the quiet act of focusing on my self and my goals. I gather miscellany that inspires me – cut-outs from magazines, words and images. I light our beautiful Abundance Crystal Candle and get creative, knowing that all this rumination will spark the calling up of energy needed to create new happenings. The proof… a wellbeing business and a beautiful little boy.
What is your happy place?
Gerrards Hill in Dorset – there's a ring of trees up there that I have renamed the Witches' Circle. A few midsummer eves ago I walked up there. I had a necklace of two hearts and I buried it underneath a tree to honour myself and my hope for a child. Three years on I have a lovely little boy. It really must be magic up there!
Tell us about your typical day before 9am.
My day starts at 6.30am with a bear hunt or picnic – or whatever my three-year-old boy has imagined. We have a story and cup of tea in bed – I am loving the Pukka Cleanse blend at the moment. Then it's time to get up and get dressed for work or a run. Breakfast is usually soaked oats, coconut yoghurt and berries and then we are out of the door for the nursery run.
What mantra do you live by?
"What's for you won't pass you by."
The Owl & The Apothecary's 'Mindful Me' workshop, led by Katy, includes learning how to clear negative energy, getting creative with herbs and crystals, making Luna candles – and, of course, connecting with other wild and wonderful women! So why not join us at Gazelli House in Chelsea on 27 June, 6pm to 8.30pm? You can book to join us in the gathering here or email us at  mailto:bookings@gazelli.co.uk
The Gazelli House wellness space, at 174 Walton Street SW3 2JL, is a short walk from King's Road, Chelsea, South Kensington station and Knightsbridge.