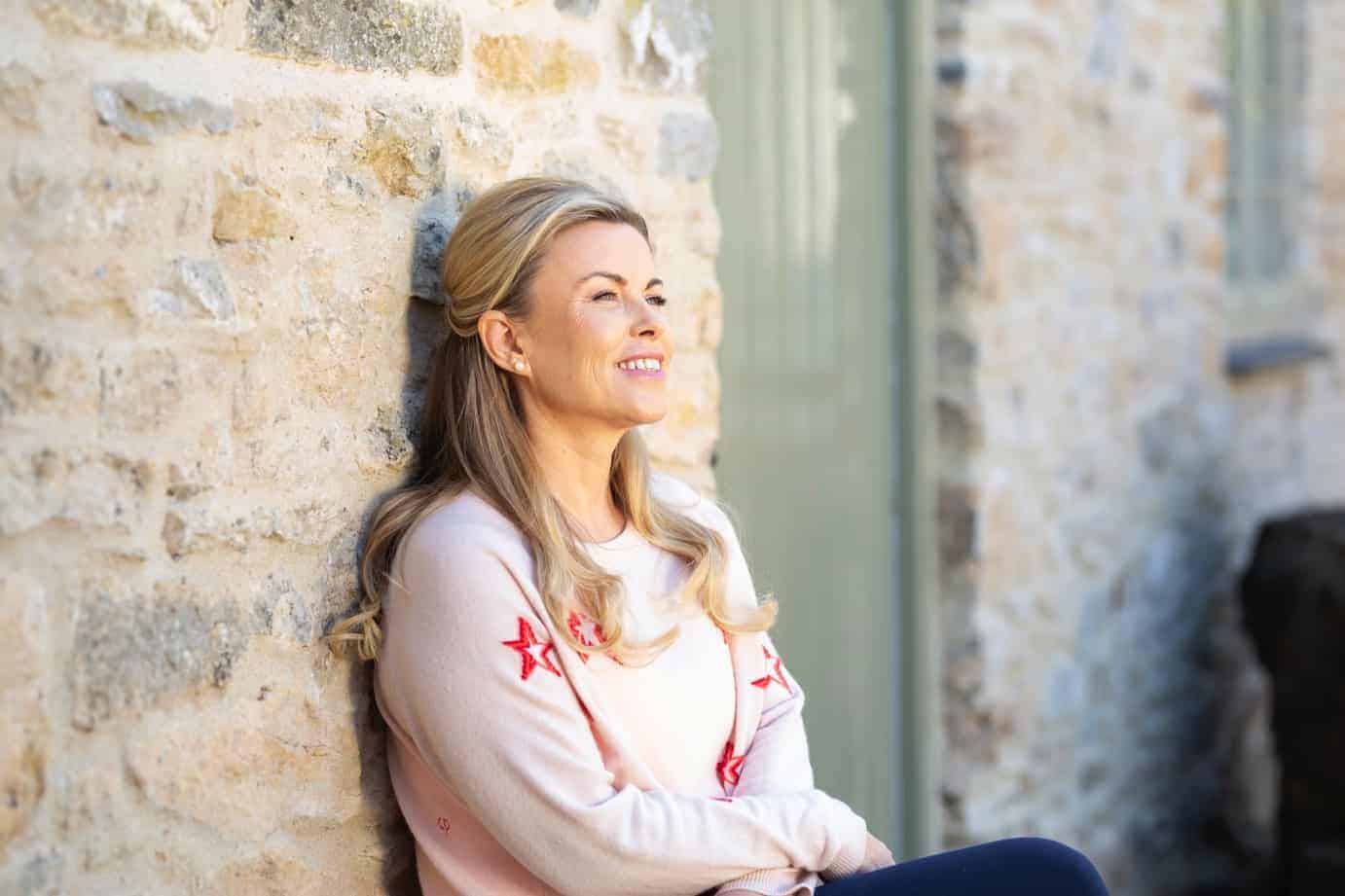 Katie is the author of Yang Sheng: The Art of Chinese Self-Healing and has been practising Chinese medicine since 2002. Katie discovered Chinese medicine after a car accident ended her dreams of becoming an opera singer. She was so inspired by the results of her treatment that she decided to train as a practitioner. We caught up with Katie to discover more about Hayo'u and find out how she looks after her own wellbeing:
What inspired you to create Hayo'u?
My absolute love of Chinese medicine and all that surrounds it. But how to convert that experience into a brand was no easy task. Chinese medicine is expansive and profound and at times overwhelming, not to mention the prejudice and misconceptions about what it is and how it works. So my idea was to start with something simple but enormously effective, something that everyone could benefit from in just one minute – and that was the jade gua sha tool. Having opened the market to the transformation possible in just one minute, we were then able to develop further tools and deepen the experience. I am ambitious for Hayo'u and will be looking to deepen our range to enable people to treat themselves better from head to toe. The beauty market is always evolving but these ancient techniques have stood the test of time and I'm delighted to be bringing them back into our lives.
What do you hope people will feel when they use the Beauty Restorer?
The whole approach of Chinese medicine is that beauty is the exterior manifestation of interior health. So I want people to feel beautiful as they use my products. The reason I love the Beauty Restorer so much is that it's the first of its kind. It gives you radiant skin, but by working from the inside out – which is a massive sea change for the beauty industry. Chinese medicine has a rich tradition of using crystals as medicine. The philosophy is that gemstones can support our jing Qi (life essence), blood (circulation) and fluids (lymphatic drainage). I chose jade because this was what was traditionally used by the empresses of China. Jade is the empirical beauty crystal. It has been used for thousands of years, because it is the ultimate balance of yin and yang. It has remarkable cooling properties, is great for reducing inflammation and puffiness – and it's really gentle, so suitable for everyone. Research studies also show that, when heated, certified jade radiates healing via infrared rays. It also produces negative ions. Negative ions are commonly found in nature, being abundant in a waterfall and on the beach. When you get positive vibes while out in the great outdoors that is because of negative ions. Jade has a high output of negative ions, and this help to regenerate cells.
I feel like for so long a large part of the beauty industry has played on insecurities. This is a one-off purchase that offers you genuine beauty on so many levels – that isn't polluting the sea and feels amazing as you use it. I'm proud to be part of a movement that is empowering women to make active choices – we need to buy products that respond to our wider environmental issues and allow us to reduce our carbon footprint.
What are your essentials for maintaining balance and a sense of wellbeing in your own life?
Meditation is crucial. I meditate every day without fail and will then top up with minute-long meditations throughout the day. These are called the smiling breath ritual on the Hayo'u Method website. I go to bed by 10pm as much as possible – and of course, gua sha. I work on my face and body every single day as religiously as I brush my teeth. This is largely because it leaves me with gorgeous skin but also because it feels SO pleasurable! It's a no brainer, really. I also try to limit social media and TV and read as much as possible.
What can you not live without?
That has to be my Beauty Restorers. I literally can't live without them so they are by my shower, in my handbag, washbag, on my desk… Beyond that, I would have to say jasmine tea. Anyone who comes to my clinic leaves similarly addicted to it!
Tell us about your typical day before 9am.
Like so many women today, I'm juggling many things. So I rise early to ensure I can take care of myself before all the mayhem begins. I'm up around 5am, when I practise yoga and Qi Gong, ending with a half-hour meditation. Then I bathe using my shower minerals and spend about 10 minutes using the comb all over my body and head and the Beauty Restorer on my face. By 8am I'm either on the school run or I start work. I'm sure people may think I'm mad to get up so early but it's the strongest time of the day energetically so practising at that time is extremely good for you and sets you up for the day beautifully.
What mantra do you live by?
Balance in all things. It's at the heart of Taoism and is without question the quintessence of health and happiness.
You can shop Hayo'u's Beauty Restorers here or join us to Alice from Hayo'u on Monday 1 July. You'll have the chance to preview the NEW Rose Quartz Beauty Restorer and learn how to use this magical tool from Katie herself. The event will take place in our light-filled glass house at our Chelsea wellbeing space which is a close to Knightsbridge, South Kensington and the King's Road. The ticket price includes a Rose Quarz Beauty Restorer to take home. You can find out more here.