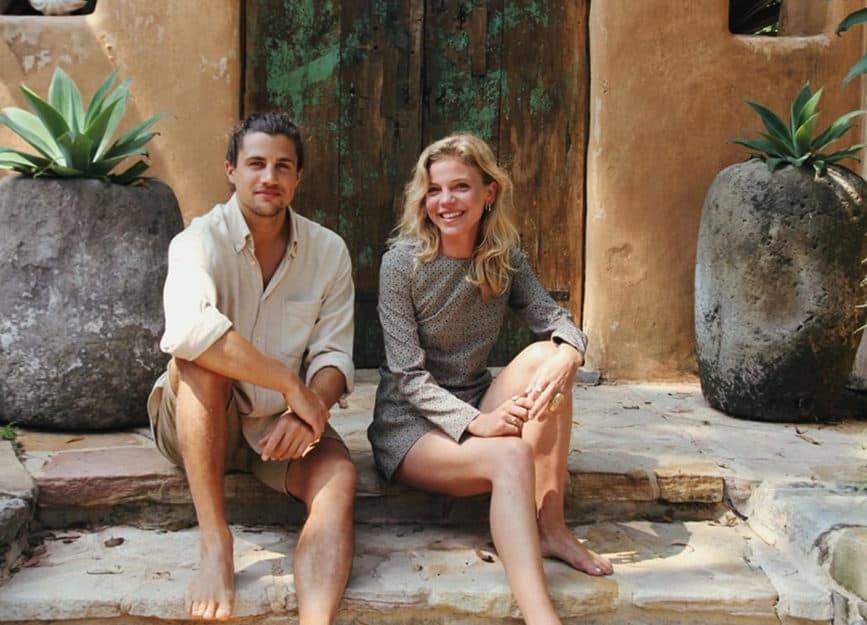 Our go-to brand for feelgood foods is Wunder Workshop, the turmeric-based brand founded by Zoe Lind van't Hof and Tom Smale. Zoe travelled with her mother, who had worked in the health food industry for over forty years, to Sri Lanka to learn more about Ayurveda, the 'Science of Life' whose principles are based on a holistic and preventive approach to health. It was there that Zoe discovered turmeric and its benefits. The following year she went back to establish a partnership with an organic and ethical supplier – and this formed the starting point for the journey to create Wunder Workshop.
Wunder Workshop still takes inspiration from Ayurveda, a practice that dates back thousands of years. Tom and Zoe believe in consumption with purpose and are passionate about the need for ethics and sustainability in the production of food, in particular the importance of a transparent relationship between the grower and the consumer. They personally source their organic, ethically produced turmeric and most of their other ingredients from small community farms in Sri Lanka and champion a sustainable farming technique called Forest Gardening which helps to support Sri Lanka's natural biodiversity as well as its farmers and local communities.
We first met Zoe and Tom when they came for a Reiki treatment with Reiki Master Jasmin Harsono at Gazelli House, our wellbeing space in South Kensington. "The session and the setting were so relaxing," says Zoe. "It was exactly what both Tom and I needed on a busy day. It's the perfect place to relax among the hustle and bustle."
We caught up with Zoe to find out more about the people behind the Wunder Workshop brand:
Tell us about your typical day before 9am
Tom and I try and have our separate morning routines as we already spend so much time together running the business and during the evenings. It's nice to have some me-time and arrive both with a clear head at the desk.
This usually means Tom gets up at 5am to go cycling and I wake up around 7am and start the day with 'breath of fire' breathing practice followed by hot water and apple cider vinegar & turmeric tonic and a walk around the block. Twice a week I start the morning with a swim and sauna. We are usually at our desk between 8am and 9am.
How do you relax and de-stress when it feels like everything is getting too much?
We both have different ways to unwind, Tom uses his long-distance cycling as a way to clear his mind, unwind and re-inspire. I find sound-healing and flotation tanks among the best ways to fully rebalance and reset. Sometimes getting out of London, into nature, is the best way. By observing our ego in nature, I feel that all my worries and expectations fade, knowing that whatever bothers me is minuscule, but also that everything I go through is exactly what I need to experience in order to learn.
What mantra do you live by?
"This too shall pass" – it's always a saviour in moments when everything seems to go wrong or it feels as if things are not aligned.
We have a limited number of signed copies of Zoe and Tom's book, Super Root Spices, available here – it's a treasure-trove of truly modern recipes for turmeric, ginger, galangal and more. You can also find Wunder Workshop's products (including their delicious chocolate) online here and we have a limited in-store curation at Gazelli House.