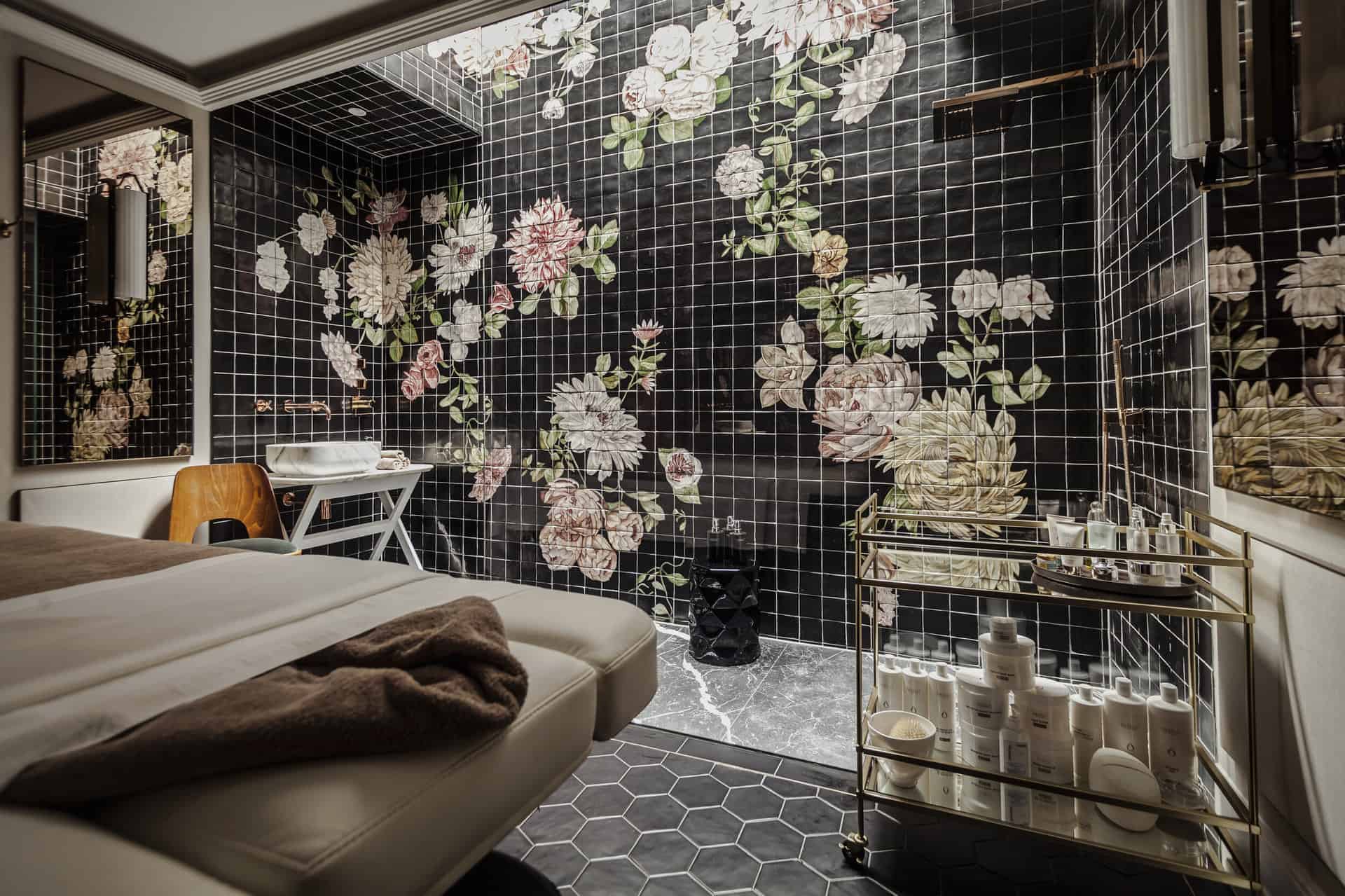 What is a skin peel?
A skin peel removes dead cells from the surface layer of the skin, the epidermis, and stimulates the production of healthy new skin cells underneath.
Skin peels are not new – the Egyptians used sour milk with lactic acid to improve the skin's texture and the Romans used crushed grapes with tartaric acid to exfoliate the skin. Phenol or carbolic acid was used during the First World War to help heal scars. Needless to say, things have moved on and at Gazelli House London we offer a choice of three carefully selected peels to deliver optimum results.
How does a skin peel work?
A useful analogy is to think of trees losing their leaves in autumn as the atmosphere rapidly cools. This change in climate can leave the skin rough, dry, dehydrated, dull and prone to breakouts. Our Pharmaceutical Grade peels can be used to exfoliate dead cells from the skin's surface, boost collagen production, tackle acne and break down hyperpigmentation.
Glycolic Peels
Our Mesoestetic Glycolic Peel uses an organic alpha hydroxy acid from sugar cane that is rich in vitamins and minerals and has excellent anti-aging properties. The glycolic acid stimulates the creation of collagen, encouraging skin cell regeneration.
Jessner Peel
We also offer an acclaimed Jessner peel which uses a carefully balanced blend of salicylic acid, lactic acid and citric acid to deliver real results.
Supercharged Facial with a Pharmaceutical Grade Peel
To transform and illuminate your skin, look no further than our NEW Supercharged Facial. It uses a powerful combination of a Pharmaceutical Grade Peel with Oxygen Therapy and LED work to renew the skin, boosting circulation and collagen production and leaving your complexion glowing and healthy.
The medical grade oxygen is used during the peel to cool the skin, improve comfort and stimulate skin healing and rejuvenation. The LED Light Therapy is used after the procedure to help stimulate the skin's recovery, support the skin on deeper levels and increase skin rejuvenation.
When to have a peel
The best time to have a peel is between late September and the end of April, when the sun is less strong. We recommend waiting at least two weeks between having a peel and sun exposure (such as going off in search of winter sun or a ski trip).
Who would benefit from a peel?
Skin peels are suitable for all skin types. We recommend a peel to target, dry, dull skin, fine lines, acne, hyperpigmentation and scarring.
How often can you have a skin peel?
We recommend speaking to one of our experts, but for most skin types, the peels we offer can be used as a one-off treatment or every two weeks as a course of 4-6 treatments to achieve a cumulative benefit.
How to care for the skin after a peel
We recommend using a sunscreen between treatments (Mesoestetic is our first choice). After a peel, keep yourself and your skin well hydrated. With the peels we offer at Gazelli House there is no down time and your skin will look fresh, moisturised and glowing straight after the treatment.
You can email us here to book a complimentary consultation by phone or in person or click here to find out more about the treatments we offer at Gazelli House and to book.