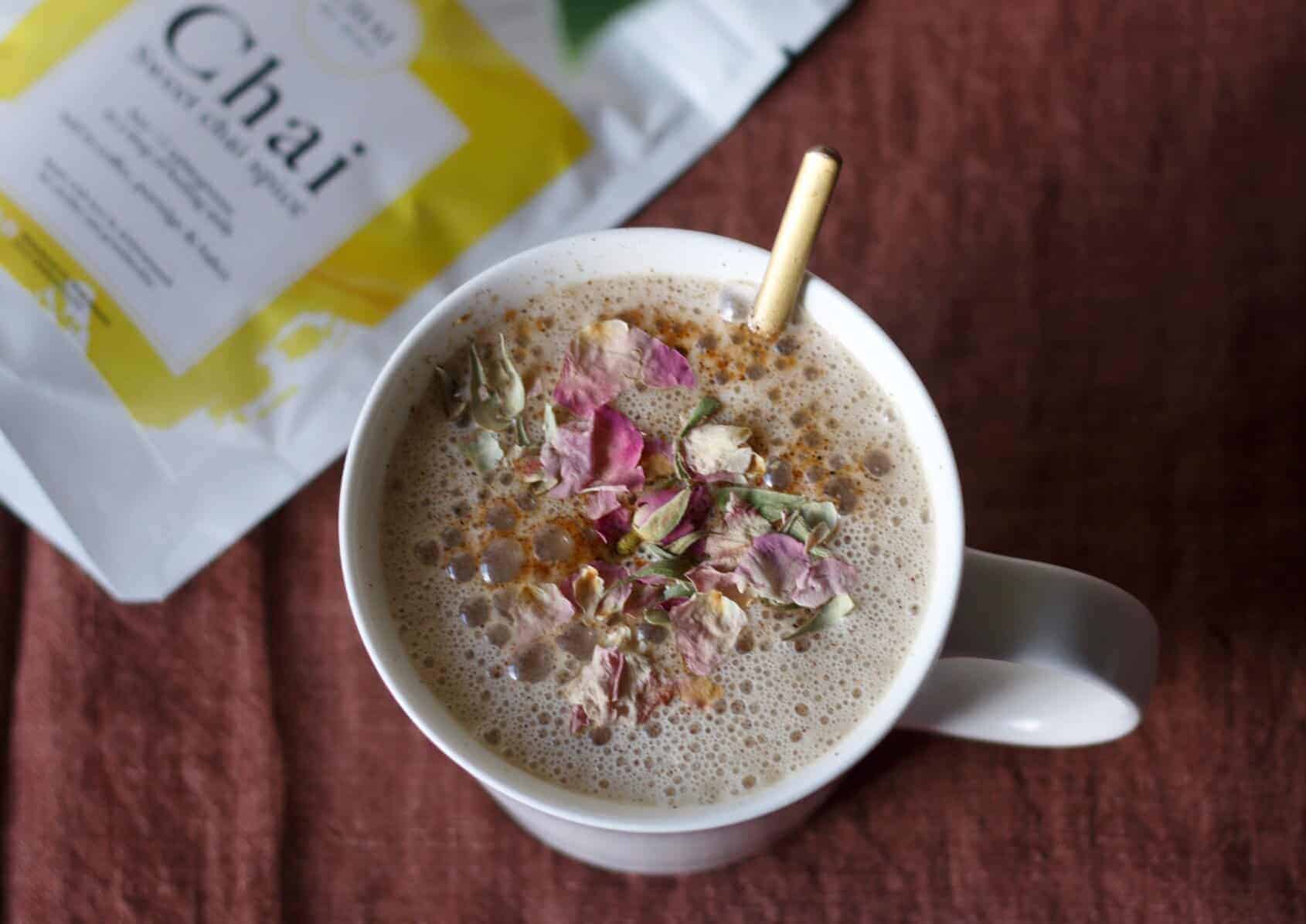 Winter Chai
As the temperature drops, our bodies naturally shift out of balance. According to Ayurveda, we in the 'vata' state during the winter, which means we typically feel airy, cold and dry. To combat this we are encouraged to increase the opposite qualities: to feel grounded, oily and warm. This is exactly what makes chai so prevalent in Indian culture and it doesn't hurt that it's utterly delicious, either. Sweet, fatty and hot milk is infused with fragrant spices, a scent so synonymous with comfort and warmth that it brings a glow even thinking about it.
Our chai of choice is from Mira Manek, who now sells her chai through our webshop. It is her home recipe, refined and perfected over years with her grandmother, so we're really thrilled to be able to bring it to you. Traditionally, chai is enjoyed first thing in the morning, or in the afternoons to invigorate a slow system. To make a cup, vigorously stir a heaped tablespoon into your hot milk of choice and settle yourself somewhere to truly immerse your senses in this pleasurable beverage.
The benefits of chai are great, with each ingredient lending something to aid your health: cardamom for lowering blood pressure, ginger to support digestion, clove as an antiseptic, cinnamon to reduce blood sugar levels… the list goes on. While making an excellent beverage, chai can also be incorporated into cakes, cookies and desserts, and makes the most wonderful porridge. Simply simmer 35g oats with 80ml water and 80ml milk of choice until it reaches your desired consistency – usually only a few minutes – before stirring through Mira's chai powder to taste. Serve with what you please (pictured below are toasted pecans, a swirl of maple syrup, finished with double cream for some decadence).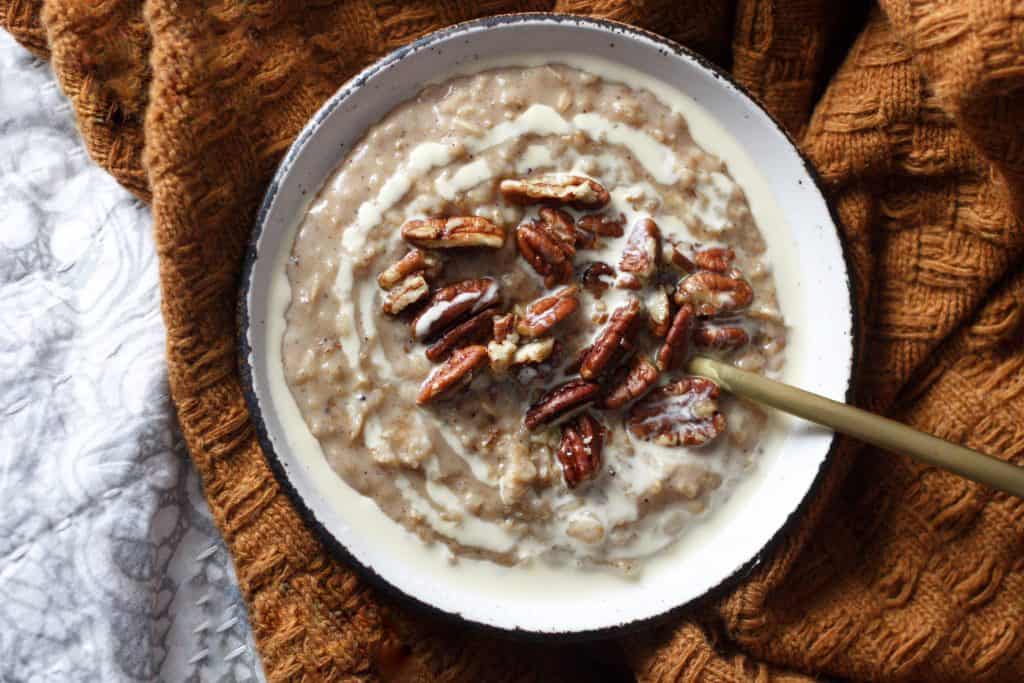 To shop Mira's chai, visit here. For more information on nutrition, book a consultation with our nutritionist, Sue Camp. And discover more Ayurvedic products from Mauli Rituals and Anala, here.