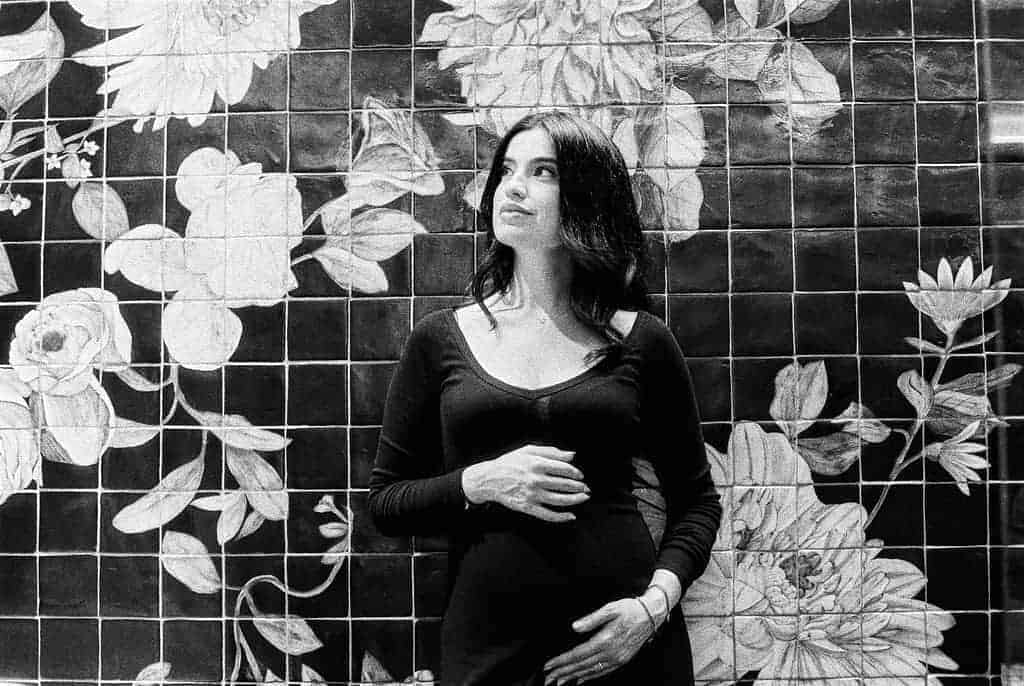 "My body is tired and achy and all I want is a really good massage but pregnancy massages just don't cut it" is the feedback we'd hear time and time again from pregnant women. So here at Gazelli we were determined to rewrite the rules to create a pregnancy massage that delivers the results pregnant women crave: helping to reduce swelling, relieving tired, achy muscles, helping to unwind and relax and aiding sleep.
Zoe Blaskey, founder of Motherkind, had a massage almost weekly throughout her second pregnancy and commented: "The best pregnancy massage I have ever had. Incredible, thank you."
We spoke to our head of wellbeing, Alexandra Lisiecka, to find out more about Gazelli's unique Pre- and Post-Natal Massage. Alexandra has a masters degree in physiotherapy and extensive experience in bodywork including trigger-point therapy and neuro-muscular stretches.
What was your starting point for creating the Gazelli Pre- and Post-Natal Massage?
You go through so much during pregnancy that we wanted to create a treatment that supported the expectant mother both physically and mentally. Then there were two other things. First, we wanted to find a way to safely apply more pressure than in other pregnancy massages. And second was the way the client is lying: most pregnancy massages require her to be positioned sideways, which can be very uncomfortable, making her feel as if she is being pushed off the bed – clearly far from relaxing.
So what's different about the Pre- and Post-Natal Message at Gazelli?
You can lie on your back! We have an amazing Hydrotherm cushion that covers the full length of the treatment bed. It's filled with water that's heated to 38 degrees – the ultimate temperature for relaxation and comfort. And its shape moulds around the body, helping to neutralise spine curvatures and helping muscles to relax.
This creates the optimum position so we can apply more pressure than during standard pregnancy massages. We've been able to achieve excellent results by using a combination of long strokes and more targeted techniques. There's also a wonderful synergy that clients feedback – they say they feel as if they're floating on water while their baby is floating too.
What are the benefits of the Gazelli Pre- and Post-Natal Massage?
Boost of lymph and blood circulation, helping to reduce swelling

Easing of aches and pains

Helps to release stress and keep you relaxed

Helps to release and prevent muscle spasm

Provides support on both a physical and emotional level

Relaxation and reduced muscle tension can help to alleviate headaches

Improved sense of general wellbeing

Clients have also said that it improved their sleep
Is each Pre- and Post-Natal Massage at Gazelli the same?
Every single massage at Gazelli is customised and delivered to individual needs. We find that some clients have a particular area such as achy legs, shoulders or back that requires attention while others just want to relax, feel supported and take the weight off their feet and lower back.
With the Post-Natal massage we can work with even more pressure through the body. I strongly recommend it because after delivery the body needs some help with coming back to its usual wellbeing.
When can you have a Pre- and Post-Natal Massage?
We recommend a Pre-Natal Massage after the first trimester and any time up to the due date. Post-Natal Massages work best from six weeks up to three months after delivery – after that period I recommend a Bespoke Massage with one of our Experts.
You can find more details about our Pre- and Post-Natal Massages here. If you have any questions, then Alexandra and our team are here to help – you can email us here to find out more or to book.