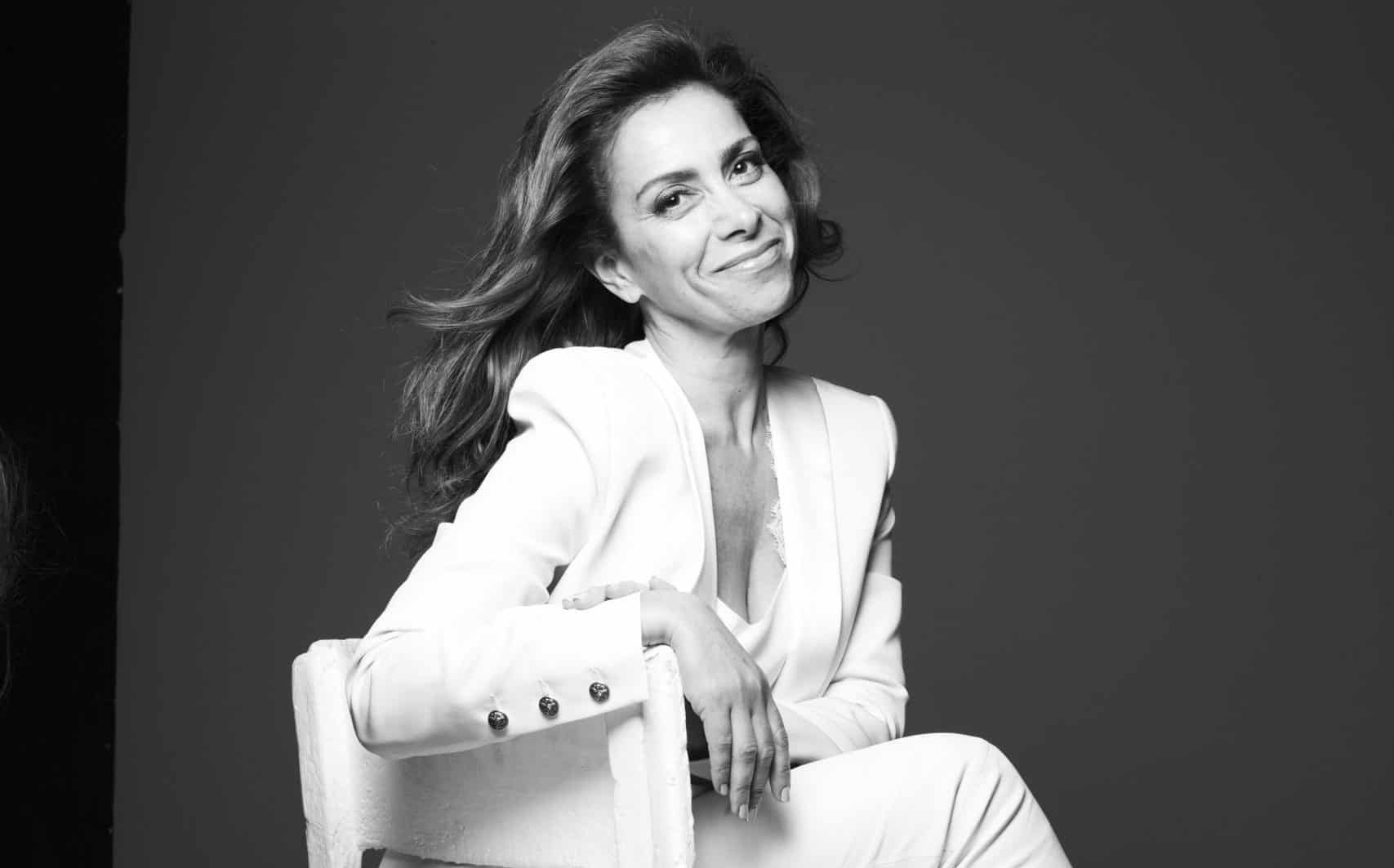 Meet Karen Ruimy, Founder of Kalmar
Born in Morocco and raised in Paris, Karen Ruimy had a successful career in finance until a spiritual awakening prompted her to change her life. Her rich journey in pursuit of self-discovery and wellbeing took her to spiritual healing, writing, dance, music and philanthropy. Karen believes that it is 'only by realigning the mind, body and soul that we can find peace within ourselves'. Through Kalmar – her holistic self-care and resort-wear brand – she hopes others will be able to access something of the experience that has shaped her life.
What inspired you to create Kalmar?
As a spiritual writer and healer, I always wanted to create scents because they have the incredible power to shift our spiritual energy. I felt people would be able to own them and find their own inner balance through them. So it started with the desire to spread the spiritual word – but in a different way than through words themselves.
Tell us about the four soul states of the brand.
My idea was to create the scents that would help people to realign with the most important energies of a balanced and harmonious day. And the scents really imposed themselves in the creative process –  Joy, Calm, Peace, Love. You can't have a great day if you haven't gathered these energies through the course of it: the high energy of joy; calming energy after a long day or an emotional moment; connecting to inner peace and the peace energy of the planet Earth; and finding the soft energy of love and self-love in order to thrive.
What's your go-to product from the range at the moment and why?
I have been attracted to use the Joy products in the morning as they always give me a boost. Just looking at them and smelling them is already a reminder that life is good. In the evening, wearing the Love cream is like a manifestation of the self-awareness of 'I want to take care of myself, surround myself with love'. During the day, whenever I feel the energy is upset, I go to my Calm scent and realign with tranquillity.
How do you balance running your own business with your other passions including being a professional flamenco dancer?
Balance in all of life starts with your inner balance. Whenever you are able to take care of your inner balance, find harmony and banish stress and panic, things flow and find their own grace and timing. When you reach a point of balance, all things complement each other. Kalmar gives me a sense of accomplishment, of creating something in this world that means something. It grounds me and allows me to connect with others, which is something I miss when I'm too much in my ivory tower of writing.
What does creating products that are mindful mean to you?
I feel it is so important to help others, to share what I gathered for years in my own spiritual search. I love to support others and I feel that gifts are to be shared, otherwise the energy is spoilt. Giving hope to people is an amazing feeling.
How do you hope people will feel when they discover and use the Kalmar range?
I want them to be reminded to take care of themselves, truly and deeply, so they can find the way to inner harmony and self-love. They can do it for themselves – what a strength!
Tell us about your typical day before 9am
I always wake up with a yoga stretch for 30 minutes, then a meditation. It means I can connect with my body, my self and my energies and address the energies that need alignment. I can ask myself questions before the day's activities start, create my energy before the world imposes itself on me. It makes me stronger and whole.
How do you look after your own wellbeing?
Yoga, meditation, writing, sport or dancing. Eating well, if possible in calmness. Massages are my treat, especially lymphatic drainage to move the energies in the body. Then a facial and having my nails done regularly gives me a sense of feeling aligned.
What mantra do you live by?
Find your joy inside and spread it around you.
Gazelli loves
Kalmar's Peace Balm of Serenity with its dreamy notes of bergamot, vetiver, amber and moss. It's the perfect wellbeing pick-me-up to pop in your bag and dab onto your pulse points to create your own moment of calm.
Join Karen as she speaks to Gazelli founder Jamila live on Instagram on Tuesday 22nd September at 11am. You can find out more here.
Our Gazelli Wellbeing Shop stocks a carefully curated selection of products designed to boost physical, spiritual and emotional wellbeing, including some of Kalmar's wonderful bath and body products and scented candles. Find out more here.