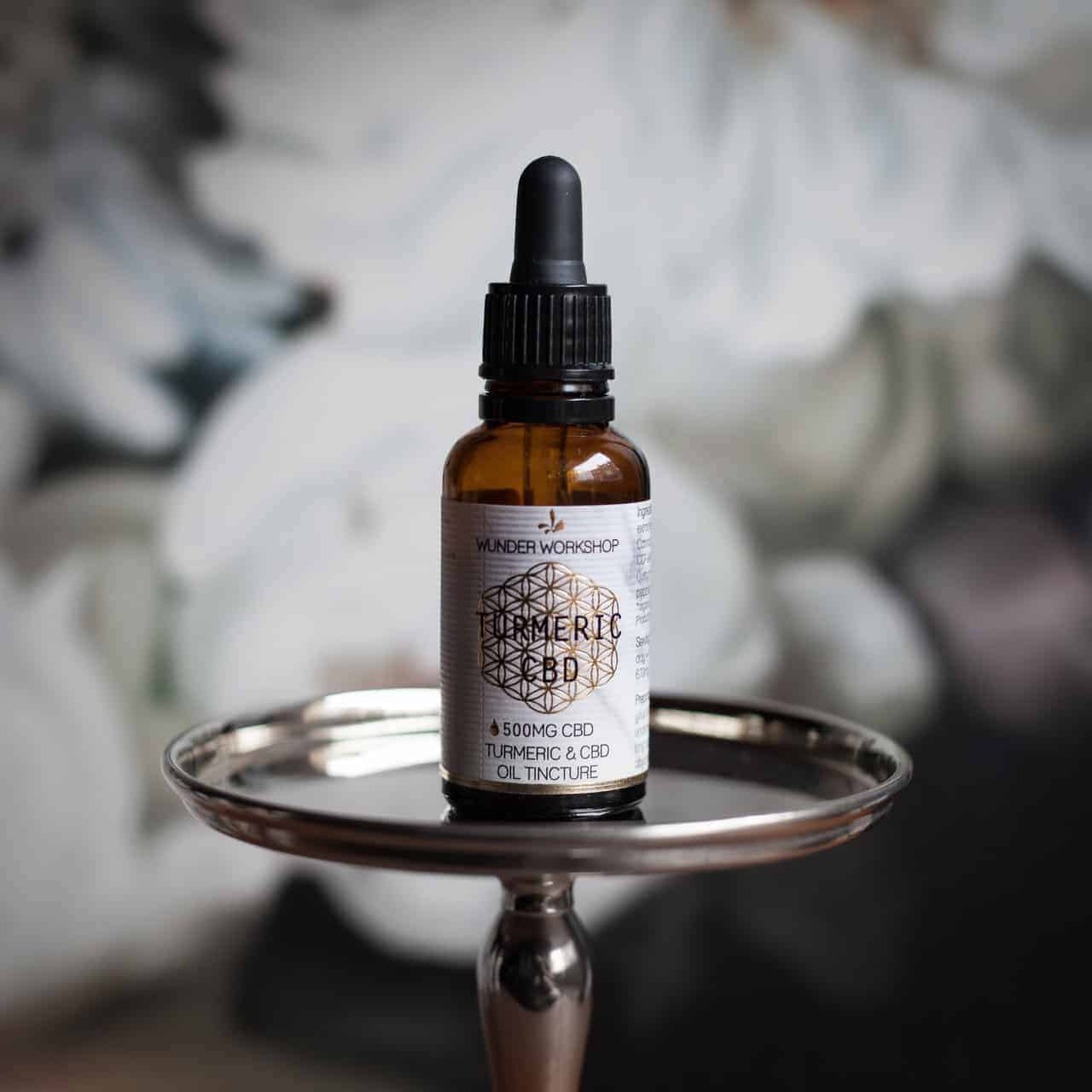 A Guide to CBD & Wellbeing
Cannabidiol (CBD) has attracted much controversy because of its links to marijuana plants. But it is legal (providing it conforms with stated guidelines) and its potential health benefits are increasingly recognised. Here is our guide to its benefits and how to use it… 
What is cannabidiol?
Cannabidiol is a popular natural remedy for a number of common ailments as well as for the relief of pain and anxiety. It's one of more than a hundred naturally occurring chemical compounds to be found in cannabis or marijuana plants, but unlike THC – the substance that gets you high – CBD is not psychoactive.
CBD oil is made by extracting CBD from the cannabis plant (Cannibis Sativa L.) and then diluting it with a carrier oil such as coconut, hemp seed or olive oil. The Turmeric CBD Oil from Wunder Workshop that we stock in our Gazelli Wellbeing Shop combines CBD with turmeric – a powerful anti-inflammatory. The base is organic olive oil with added black pepper extract to increase the potency of the active ingredients. "We use CBD isolate from organically grown cannabis plants from the Czech Republic but the isolation process and formulation is completed here in the UK in a pharmaceutical-grade lab to ensure the very highest quality, safety and consistency," says Wunder Workshop founder Tom Smale.
What are the benefits of CBD?
Research into the benefits of CBD is still very much in its infancy, with studies and anecdotal evidence indicating it may be helpful in treating a number of serious illnesses including epilepsy. Here are some of the more general benefits:
Relief from anxiety
CBD may change the way your brain's receptors respond to serotonin, a neurotransmitter that regulates our mood and social behaviour. And certainly a Brazilian study has shown that a group given a dose of CBD were more easily able to cope with public speaking than a group given a placebo. CBD has also been shown to relieve insomnia and lower a raised heart rate, both of which contribute to feelings of stress.
Relief from pain
Marijuana has been used for pain relief for three millennia. But it is only more recently that scientific researchers have traced its effectiveness to components including CBD, which impact on the neurotransmitters that transfer impulses across our nervous system. Sufferers from rheumatoid arthritis, MS and other chronic illnesses have reported that CBD helps them to cope with pain. Those undergoing chemotherapy have also reported that CBD can help alleviate nausea and other side effects.
Reduces inflammation – and acne
Inflammation is our body's natural protective response to injury or destruction of tissue. In conditions such as rheumatoid arthritis, our immune system has gone into overdrive, mistakenly attacking the cells that line our joints, which become inflamed, stiff and painful. CBD's impact on our neurotransmitters can dull this auto-immune response and help bring our bodies back to their natural balance. The same anti-inflammatory mechanism can help treat acne – and CBD has also been shown to reduce the over-production of sebum, the oily secretion that is an underlying cause.
How to use CBD
CBD comes in many forms that make it easy to get the naturally occurring chemical into your system. Different products also contain different concentrations – so the first recommendation is to follow the instructions for dosage and method. The recommendation for Wunder Workshop Turmeric CBD Oil is ten drops, held under the tongue and then swallowed, twice daily.
You can find Wunder Workshop CBD Oil in the Gazelli Wellbeing Shop, our carefully curated collection of products to boost emotional, spiritual and physical wellbeing.