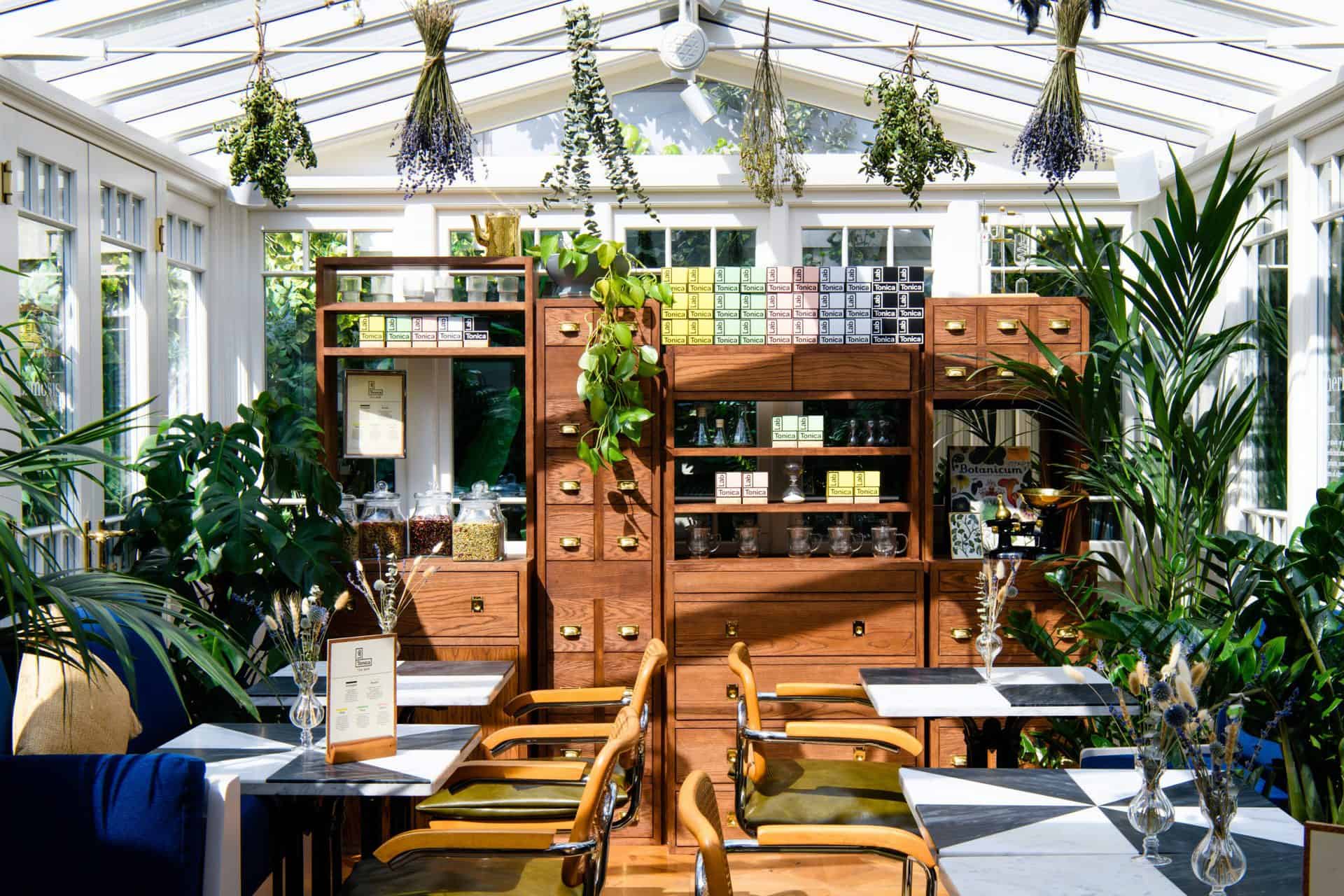 Welcome to our new South Kensington Tea House concept
"A love of tea is deeply ingrained within the spirit of Gazelli House," says Gazelli founder Jamila, "The inspiration is drawn from the tea culture of my homeland, Azerbaijan. Here, tea drinking brings people together and is often where the best conversations happen – usually with endless cups of tea!"
"For Gazelli House, we wanted to create a tea bar with a difference. We were drawn to the bright, vibrant teas from Lab Tonica, which combine a knowledge of natural ingredients and their effect on wellbeing with a 'mood' to suit the occasion and the unique needs of the drinker. Our glasshouse is just the location to escape from the city and bathe yourself in the light of day or dusk of evening, inhaling the aroma of your chosen tea and taking small, hot sips. Together with Kitty, the founder of Lab Tonica, and our team, we have curated the space to echo the thriving nature of a herbalist's or apothecarist's lab, bringing the outdoors indoors to complement the offering and deeply stimulate the senses."
Our Lab Tonica Tea Bar at Gazelli House is a sanctuary in the heart of London where contemporary herbalism meets modern wellbeing. Our team have been immersed in Lab Tonica's collection of teas and are on hand to help prescribe the perfect blend for you. Or why not take a look at our preview of the menu below?
Unplugged Tea (The sleepy one)
Passion Flower, Lavender, Chamomile, Linden blossom, Hawthorn & Rose.

Breathe Tea (The calm one)
Linden Blossom, Gotu Kola, Ashwagandha, Hawthorn, Peppermint & Fennel.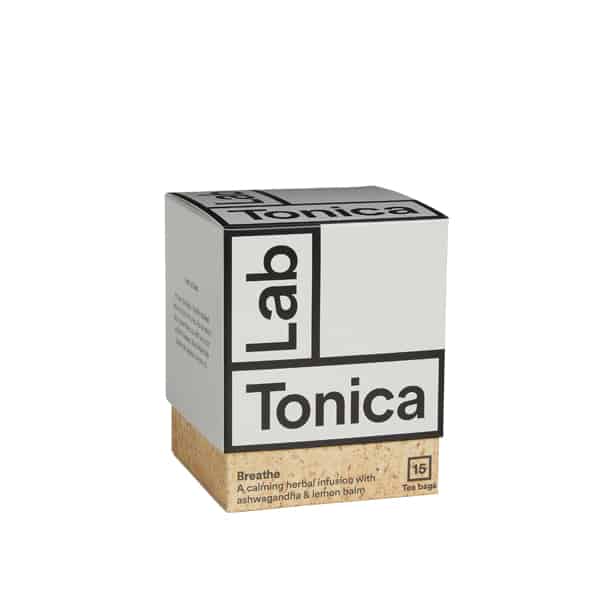 POW Tea (The energy one)
Ginger, Yerba Mate, Lemongrass, Lemon, Rosemary, Beetroot & Chilli.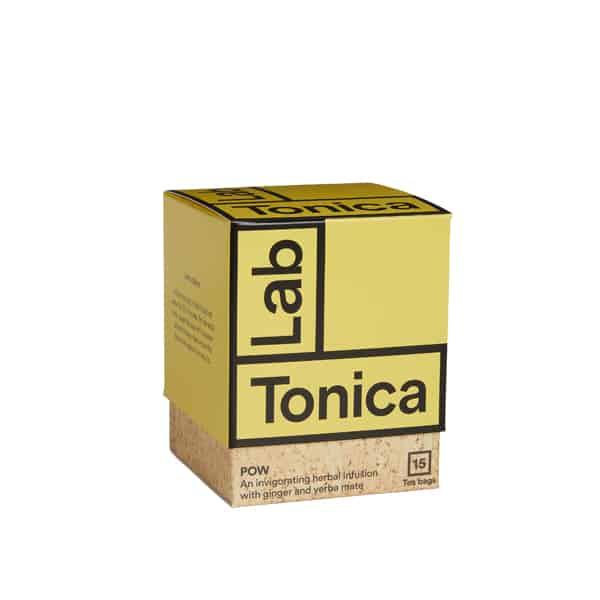 Fend Tea (The immunity one)
Elderberries, Hibiscus, Elderflower, Rosehip, Freeze-dried Raspberry & Echinacea Root.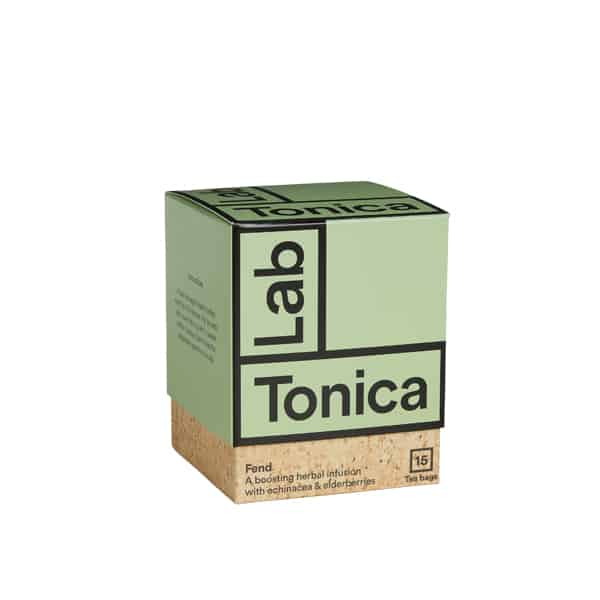 Saucy Tea (The love one)
Hibiscus, Rosehips, Cocoa Shells, Rose Petals, Freeze-dried Strawberry, Damiana Leaf, Ginkgo Biloba Leaf & Jasmine Blossom.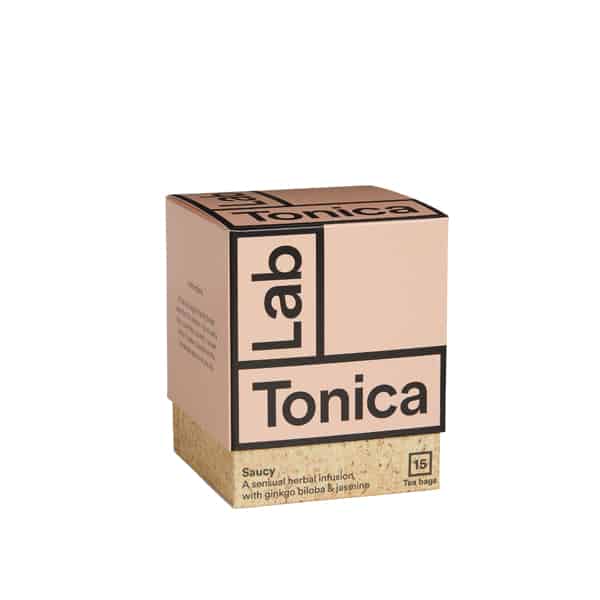 Dedicate yourself to a little self-love by visiting us at Gazelli House. Indulge your senses with one of our treatments, or simply soak up the ambience of our teahouse and discover all the latest brands and products in wellbeing to add to your self-care toolkit. You're welcome any time. It's not just our home, it's yours.
Click here for directions and opening hours. Can't make it to South Kensington? You can also click here to order Lab Tonica's teas to try in the comfort of your own home.